Intro
The main focus of this website is on the cultivation of the tuberous Drosera and on images of tuberous Drosera. I would like to share with you my experiences about how to grow tuberous Drosera and I would like to show you the pictures, which I took in the course of many years of these wonderful plants.
I hope you like this page. If you find mistakes or have suggestions or maybe you want to contribute information or pictures, then I would be happy if you contact me.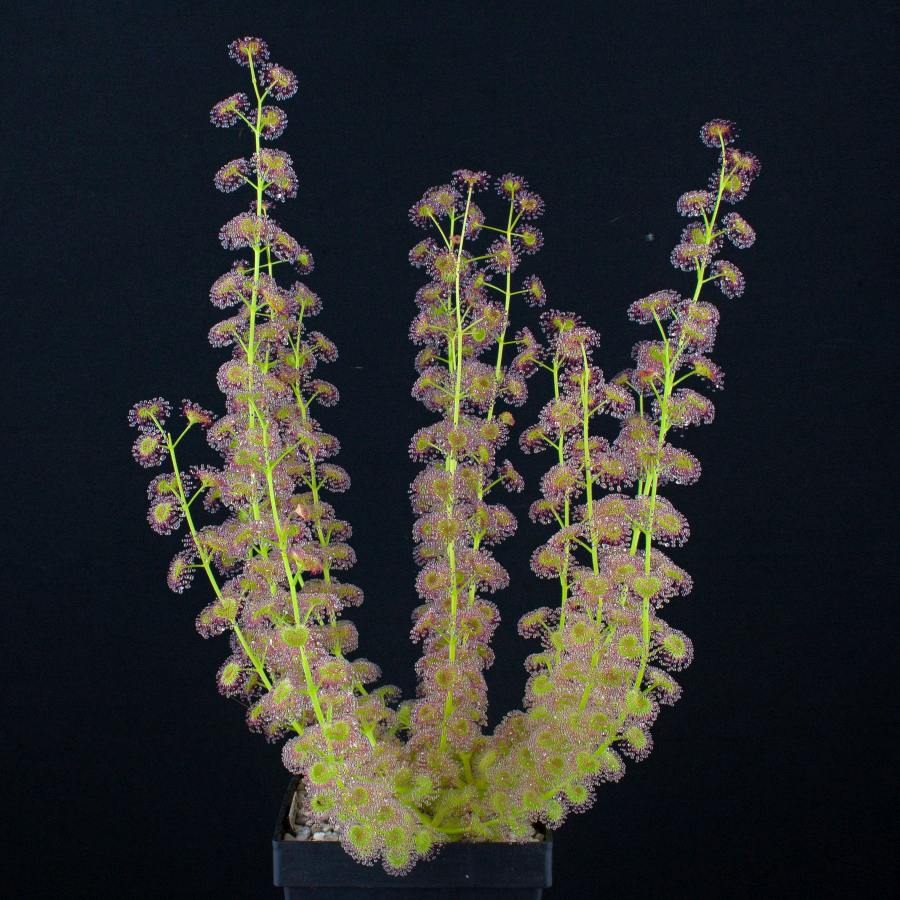 Pot of drosera stolinifera
Tuberous drosera are carnivorous plants that occur mainly in Australia, occasionally in New Zealand and some Asian countries. Like all Drosera, the plants live on very nutrient-poor soils. In Australia they live partly in pure sand or laterite soils.
Probably the most interesting characteristic of tuberous drosera is their ability to build subterranous tubers where they store energy and nutrients for the next growing season. The reason why plants have evolved in the course of evolution to retreat and form tubers is due to the climatic conditions in southern Australia. In this region there is a very hot and dry summer in which plants on the surface can hardly survive and a cool and humid winter. For this reason the plants retreat at the beginning of summer back into the soil, where they are protected from unfavourable environmental conditions and store the nutrients in a tuber for the next winter.
At the beginning I would like to show you the life cycle of tuberous drosera throughout the year.